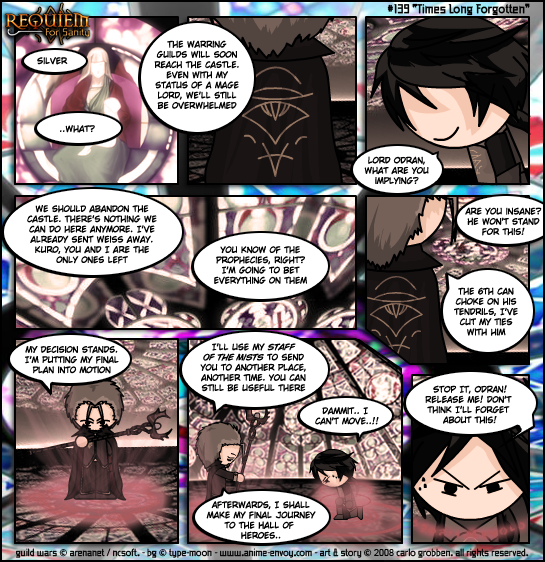 Author's Notes:
Another flash into the past.. It's Karuro with.. Odran!? And he is in possession of the Staff of the Mists!? What is going on here?
Magical seals by redheadstock again. I ought to make my own someday..
20 October 2008
---
Copyright © 2005 - 2021 Carlo Grobben. All rights reserved. Layout based on that of the Guild Wars website of 2006.
Guild Wars™ is © copyright of Arenanet and NCSoft. The rest is copyright of their original creators.