Wallpapers & Avatars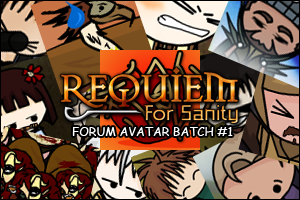 It contains 76 avatars, all 100x100 pixels in size.
So you can always resize them yourself to smaller versions if certain forums demand so.

Nintendo DS (Flashcard needed)

:: R4 Skins


Download
here
(Just hit the download button. Give a comment as well if you want)
:: Videos (Should work in Moonshell)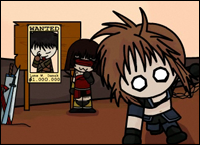 Download
here
(Right-click and Save As..)
:: Requiem for Sanity DS (Need Comic Book v2 Final or up to read)
Click on a Volume to download (Right-click and Save As..)
Instructions:
After you have installed Comic Book on your NDS, place the .cbds files into the same folder where your ComicBookDS.nds (Or varients) is located. Then start up Comic Book and you're ready to read Requiem for Sanity wherever you want!
Copyright © 2005 - 2017 Carlo "Kam" Grobben. All rights reserved. Layout based on that of the Guild Wars website of 2006.
Guild Wars™ is © copyright of Arenanet and NCSoft. The rest is copyright of their original creators. Generated by
ComicCMS
0.024 seconds